If you want to sell your products or services to Japanese consumers, whether physical or digital, the Japanese market might be attractive as the world's third largest economy and the fourth largest e-commerce market. But the fact is that Japanese consumers generally don't buy things from overseas.
The internet usage in Japan is high and it only helps that the eCommerce share is pretty high as well.
But does that mean selling to Japan is easy as long as you have good products?
Well, let's find out because in this article I will cover some basics of Japanese eCommerce related facts that you want to know before you start preparing anything.
Why localize?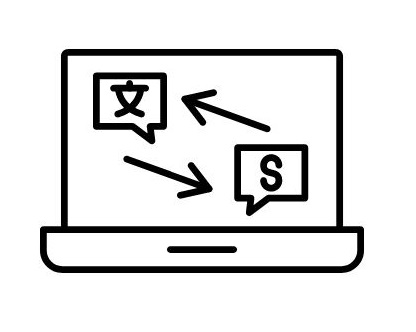 Localizing your website and businesses not only helps increase revenue but it also makes your company unique and recognized internationally. 
Even though the English language is the world's universal language, did you know that only 55% of the websites on the internet are in English? And this number is declining.
You can hear in this audio version of the book, "Going Global" by Oban International, a digital marketing agency in London, 75% of people want to buy things in their native language and 59% of people never or rarely buy from English only websites.
So, that itself is a good reason to localize your website and market to other countries
With that said, localizing a website is not as easy as simply translating your English website into a foreign language. Especially, Japanese is a totally different language and the language is merely a reflection of its people.
Internet Usage and Shopping Habits
The Japan's internet penetration rate in 2019 is 92.73%. In a 2022 survey, roughly 30% of people between the ages of 20 and 59 answered that they shop online once a month, and 18% of them once in two weeks.
The most Popular eCommerce Platforms in Japan
Amazon Japan is by far the most popular eCommerce site in Japan with the total sales of $23 billion in 2021. So much so that some people don't even think of it as a domestic store as 64% of the respondents in the 2015 survey (Link in Japanese) think that Amazon Japan is a domestic service.
So, if the site is fully localized, you can see there is enormous potential. Other popular eCommerce platforms include the domestic powerhouse, Rakuten and Yahoo Shopping.
Popular International Brands in Japan
Besides Amazon, some of the established international brands in Japan are:
Expedia.co.jp
Booking.com
App Store
Google Play
eBay.com
Only 2.8% of the people answered that they have shopped on eBay. eBay is not available in Japanese but some people look for specific niche products to import and sell.
Amazon.com is obviously in English but a small percentage of people shop there with 16.5% of the respondents in the earlier survey saying that they have used Amazon.com.
These are large established international brands and they already have a presence in Japan, but do Japanese people shop on the sites from overseas?
Is Cross Border Shopping Common Among Japanese Consumers?
In the same survey, 71% of the respondents answered that they have never purchased anything on the sites from overseas. So, what is stopping them?
5 Reasons Japanese Consumers Don't Cross Border Shop
There are a few reasons people shy away from purchasing from overseas stores.
Website Not Localized
It's fair to say that the brands that managed to succeed in international markets have also succeeded in localizing websites. But localizing a website involves more than simply translating words.
Translating a website is a good start but also the content may need to be created differently, which could mean different types of descriptions, images, tone of voice and many other things.
Some seasonal celebrations are common throughout the world but there are some unique to Japan such as cherry blossom, Golden Week, etc. It's common for many businesses to have campaigns around the calendar, so it feels more authentic if this is reflected on your website depending on your products and services.
Customer Support Not Offered in Japanese
Some people who have never been to Japan assume that people speak English, but that is far from the case. In the 2022 edition of the world's largest ranking of countries and regions by English skills, Japan ranks 80th, which is categorized in the Low Proficiency.
So, while website copy is important, customer support plays an even more important role. In Japan, treating people with respect and being polite are ingrained in the culture and the language reflects that.
One of the biggest reasons that people don't buy from overseas stores is because they are afraid they cannot communicate in English when something goes wrong. For example, the delivery might be delayed, products are out of stock or goods arrive damaged, etc.
Trust
You could say this about the internet in general but when you cannot trust the website you are looking at, you will not pay money to buy anything.
Asked why they don't shop from overseas stores, 47% of the respondents answered that they don't because they don't know if they can trust the business. So, start working on your website copy and get the customer support in place and then you are well on your way.
Custom
When a Japanese consumer shops from an overseas store, import duty will be charged if the total costs exceed 16,666 yen, which can be a headache for anybody. This might be out of your control but this information needs to be clearly addressed. Otherwise some people might misunderstand and think this is hidden fees or something if someone who has never shopped from an overseas store.
Preferred Payment Methods Not Offered
In addition to credit cards, nowadays we are seeing the emergence of a wide variety of mobile and online payment options. The ones unique to Japan are such as LINE Pay, PayPay, Rakuten Pay, etc.
In a 2019 survey by SB Payment, online payment provider under the Softbank Group,
over 60% of eCommerce shoppers answered that they will shop at other sites when their preferred payment option is not provided on the site.
Popular Payment Methods in 2020
Credit card
PayPay
Konbini (convenience store) payment
The Konbini payment allows you to buy items first and then go to a convenience store and pay later.
Conclusion
Purchasing products from overseas websites is not something people are accustomed to. So, if you want Japanese shoppers to enjoy shopping on your site, I highly recommend that you make the shopping experience as smooth as possible not just from a tech perspective but also copywriting as well.